Humanimpact5-hi5
The HI5 people
Michaela and Gabrielle have shared their vision for gender equality,


global health, and social justice and have collaborated since 2008

.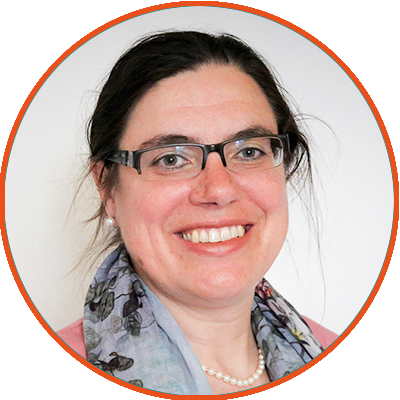 Michaela Told
Co-Founder, Co-Director

Michaela has worked more than 25 years on global health, gender, and development / migration, both at the operational and policy level.  Her work experience spans from starting new projects, facilitating policy development to managing humanitarian emergencies and conducting evaluations.
Michaela co-established and served as Executive Director of the Global Health Centre at the Graduate Institute of International and Development Studies and co-headed the WHO Collaborating Centre on Governance for Health and Global Health Diplomacy. 
She was instrumental in positioning global health diplomacy and governance for health as areas of engagement. Prior to this, she worked more than 10 years with the Red Cross and Red Crescent Movement in different positions at local, regional and international levels in all continents, among others, as Head of Principles and Values Department of the International Federation of Red Cross and Red Crescent Societies. She strengthened  local branches, formulated regional strategies and engagement plans, negotiated policies, and facilitated strategic processes within the Red Cross and Red Crescent Movement. Early in her career, she worked with the Austrian Ministry of Foreign Affairs, Division of Development Cooperation (today: Austrian Development Agency) and later served as Secretary General of an international women's human rights NGO based in Geneva. 
She holds three Master's degrees in development economics, social work and women & development respectively, as well as a PhD in Cultural Studies. She is currently teaching at the interface of policy and practice at the University of Geneva and the Diplomatic Academy in Vienna. She is a qualified psychotherapist, psychodramatist and coach.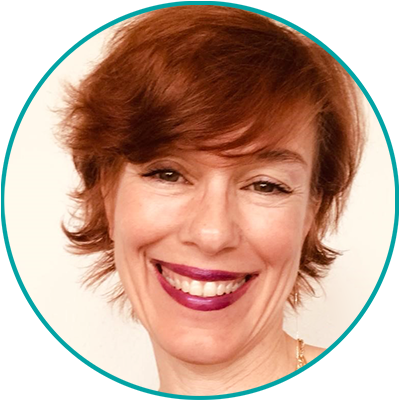 Gabrielle Landry-Chappuis
Co-Founder, Co-Director
Gabrielle has worked in global health for over 15 years. She began her career as an academic editor at Leiden University, the Netherlands. She served as Head of Publications for the Royal Museum for Central Africa, a Belgian federal research institution. She also worked for several years as a management and team trainer at Instituut Core in the Netherlands. After a move to Switzerland, she joined the University Hospitals of Geneva to launch an international conference on Global Access to Health – the Geneva Health Forum, where she served as Conference Director, and later joined the Drugs for Neglected Diseases initiative (DNDi) as Head of Communication and Advocacy. She then supported the incubation and operationalization of the Global Antibiotic R&D Partnership (GARDP), a joint WHO-DNDi initiative, where she served as Head of External Affairs. She has more recently worked with the Foundation for Innovative New Diagnostics as strategy, safeguarding and diversity consultant and Director of External Affairs.

She teaches at the Geneva Management School on corporate social responsibility, diversity and inclusion, gender equality, and prevention of sexual harassment in the workplace.
Trained in safeguarding, gender, and sexual violence, she is certified as a 'personne de confiance dans l'entreprise' (ombuds), a Swiss federal certification course, and a qualified administrative investigator of sexual harassment, exploitation, and abuse offences.
She earned two Master's Degrees, the first specializing in the prevention of illicit trafficking of cultural property, and the second specializing in medical anthropology in the field of women's health issues.
ERIC MAEDER
Senior Consultant
Ethicist by training, Eric Maeder works as a consultant and trainer across public and private sectors and organization types, ranging from the arts to finance. With over two decades of experience integrating ethics into business practices, Eric teaches and develops courses for professionals at the University of Applied Sciences and Arts of Western Switzerland. 
Eric helps companies and organizations identify the values ​​that incarnate their vision and mission, focusing on translating organizational values into professional behaviours as a basis of corporate culture. He accompanies the process of embedding values in organizational policies. His approach to building ethics capacity for managers and staff is rooted in four values: trust and confidence-building in all professional relationships; genuine understanding of equality in order to address discrimination in the workplace and value differences; focusing on integrity to establish a loyal, competent, and transparent professional posture, free from conflict of interest; and the responsibility of grasping the effects power and its limits, as well as expectations of social impact.